Events

Our Patriarch in India
Thursday, October 30, 2008 -


---
Our Patriarach in India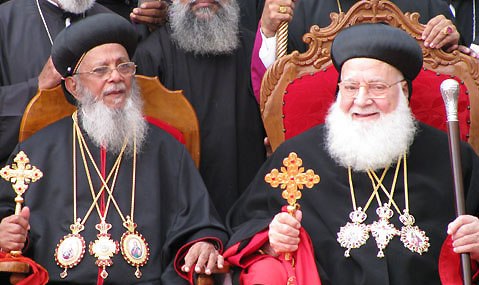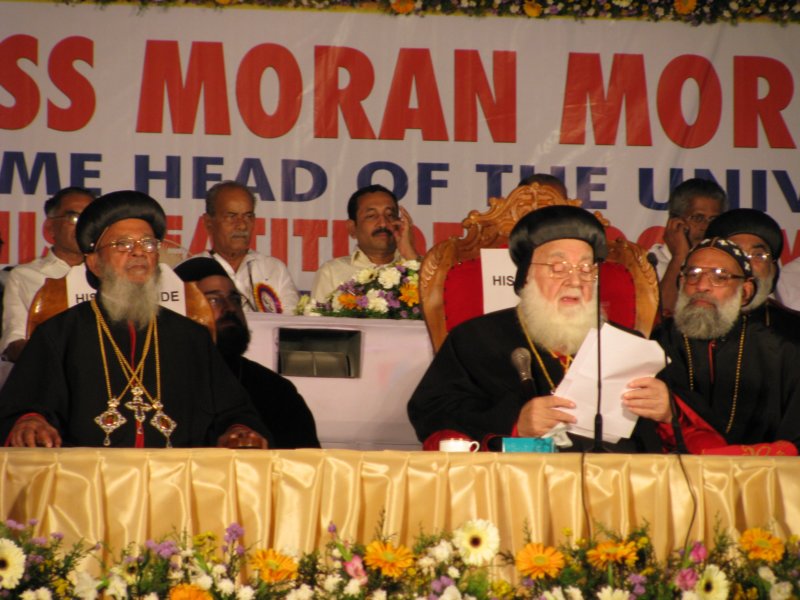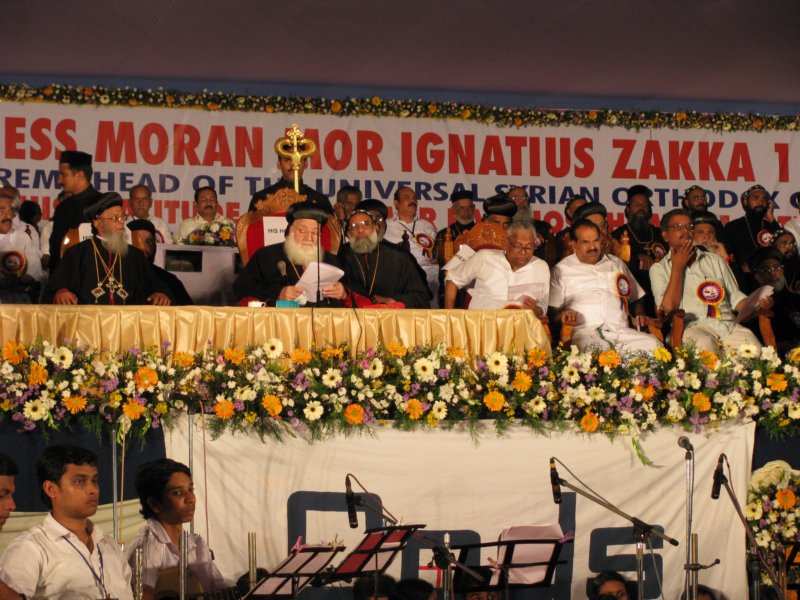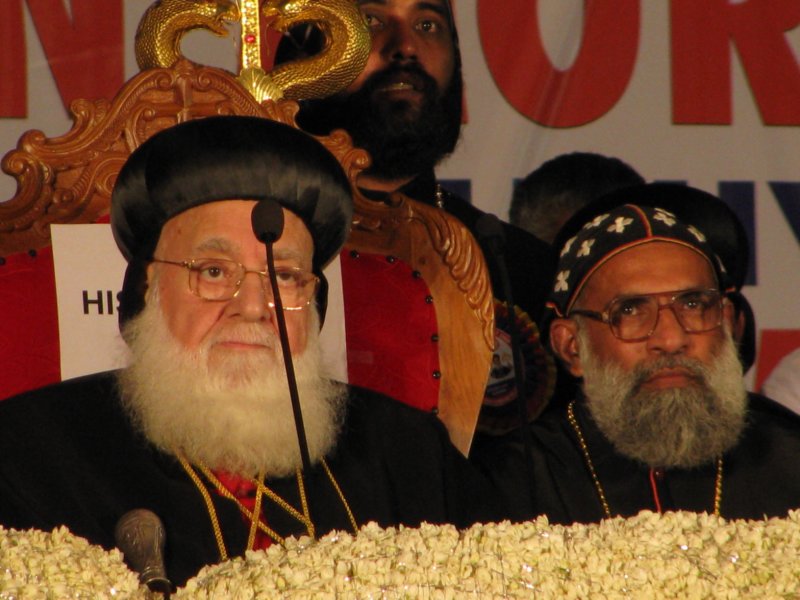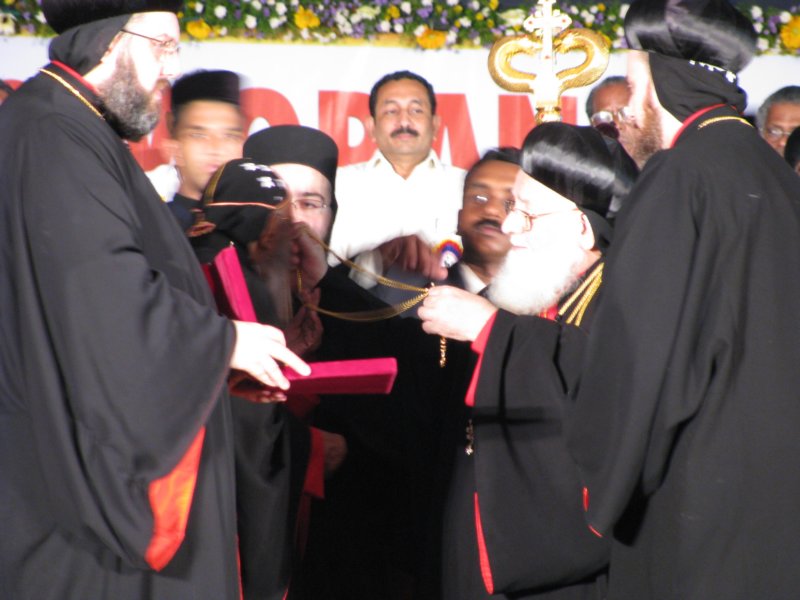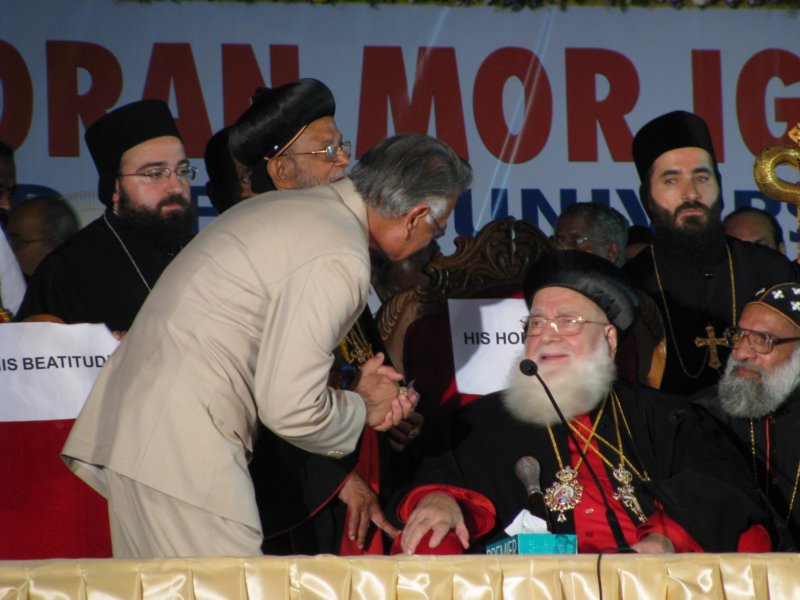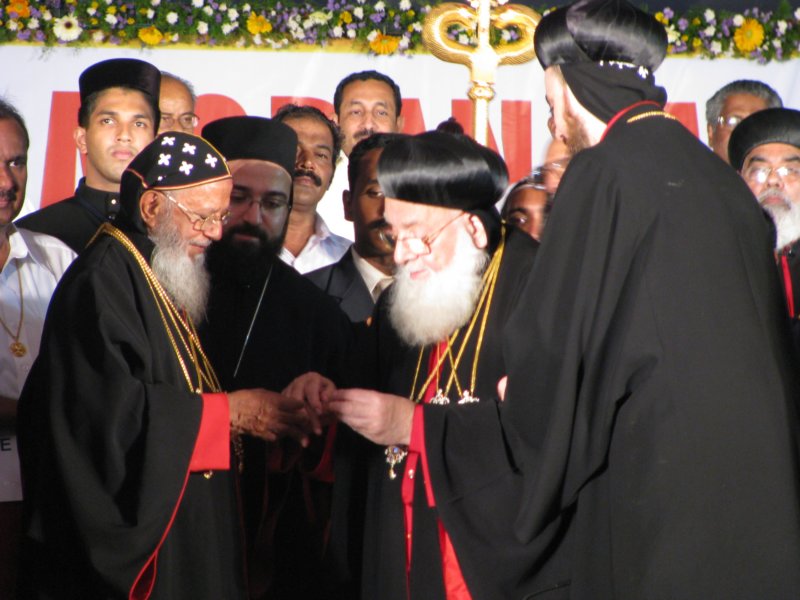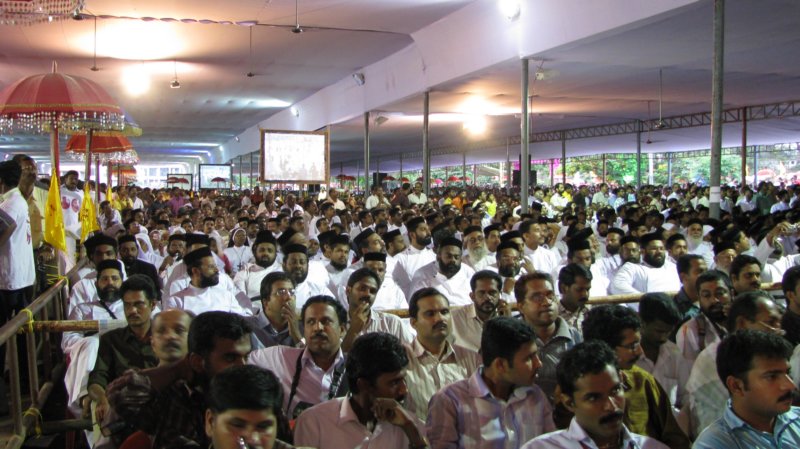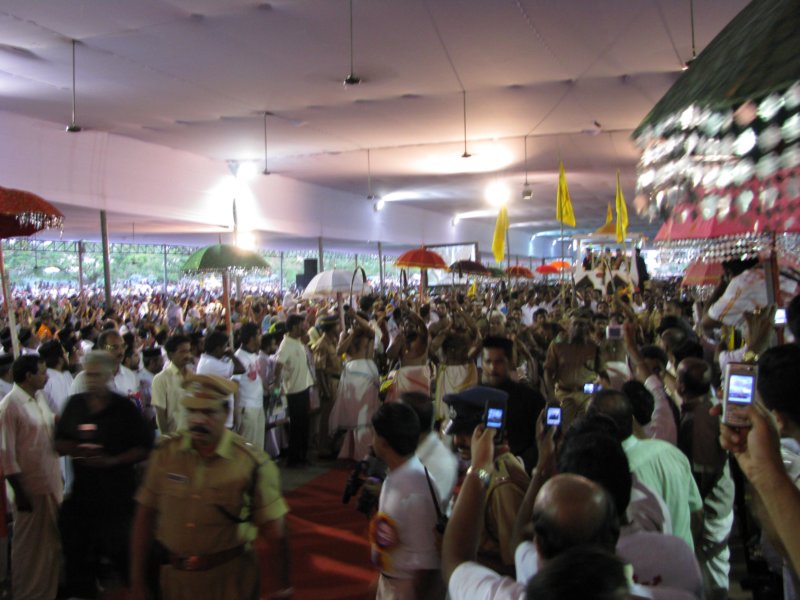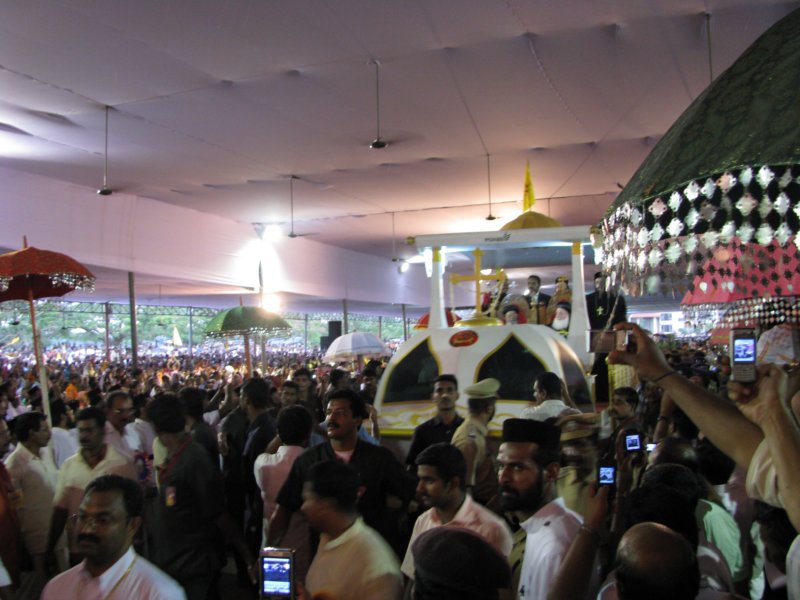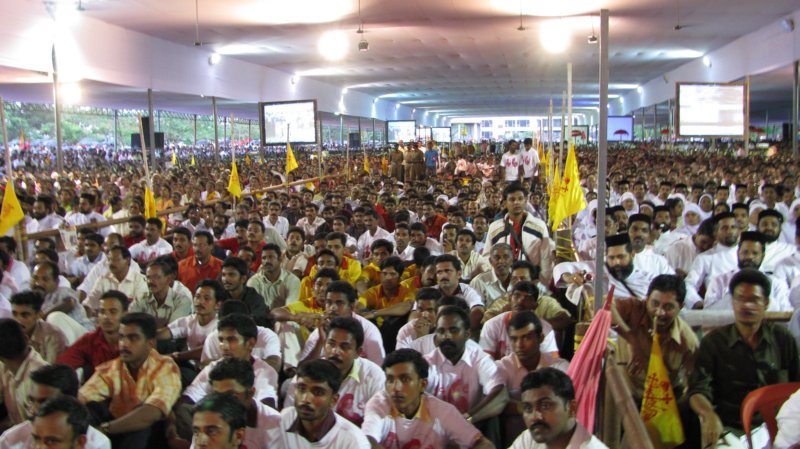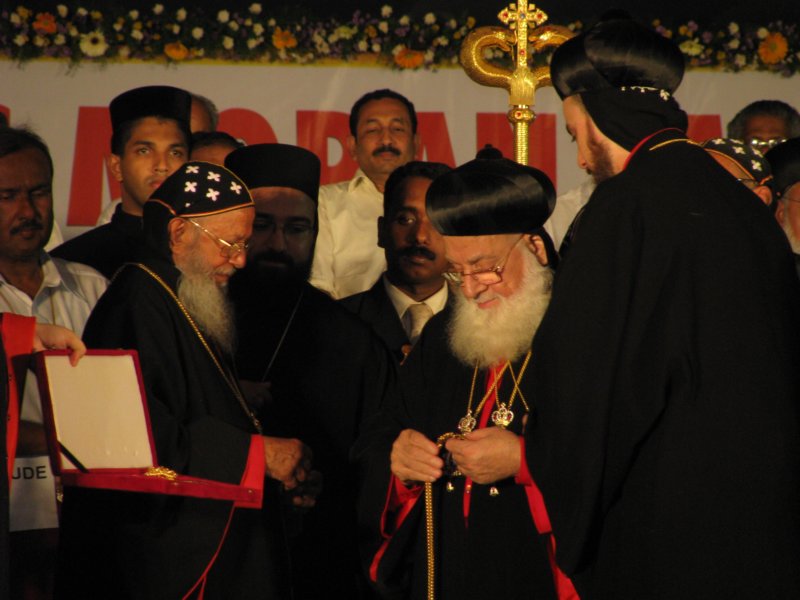 Many as 1,00,000 faithful attended the function held, to welcome His Holiness the Patriarch on his 4th Apostolic visit to India and to facilitate the Catholicos on his sacerdotal Golden jubilee.
The program started with the prayer song followed by the welcome speech by H.G. Mor Gregorios Joseph, the Secretary of the Malankara Synod and the Chairman of the celebration committee. Sr. V S. Achuthanandan, the honourable Chief Minister of Kerala State delivered the presidential address.
The grand meeting was inaugurated by the His Holiness Ignatius Zakka I Iwas, the Patriarch of Antioch & all the East and the Supreme Head of the Universal Syrian Orthodox Church, by lighting the ceremonial lamp. The Patriarch, who profusely praised the contributions made by the present Catholicos to the growth of the Malankara Syrian Church, decorated him with icons and a ring as a mark of recognition and affection.
Speaking on the occasion the Patriarch said that the growing materialism and selfishness in the present world were destroying the bonds of love and tolerance, which previously existed among different nations and people. His Holiness added that ''some nations and people were becoming richer and richer and some poorer and poorer, and this had given rise to conflicts between nations and within a country.'' The world was changing very fast and the advancement in the field of science had enabled people to communicate easily creating more materialism and took people away from the path of God, he said. "The increased knowledge in science and technology should not take us away from God, but rather, take us closer to God who blesses us with such knowledge,'' he noted. The Patriarch exhorted the political and religious leaders, social workers to play a positive role by promoting and ensuring better understanding, better unity and co-operation among all people.
Before addressing the faithful, the Patriarch moved through the middle of the capacity gathering to give apostolic blessings to the people on a vehicle. Slogans of "Long live the Malankara-Antioch relation" rend the air as the Patriarch gave his blessings.
Shri. Shivraj Patil, the Union Home Minister, Government of India delivered the key note Address. In his speech he said that the people has recognized the great service rendered by the Christian Church. It did the work of providing education and imparting fortitude to people to face the ups and downs of life. He also added that India is the land of philosophy of pluralism and Indians saw divinity in everything in the universe. While religions should unite, in some cases, it tended to divide people. These were occasions created by people who did not understand the essence of religion